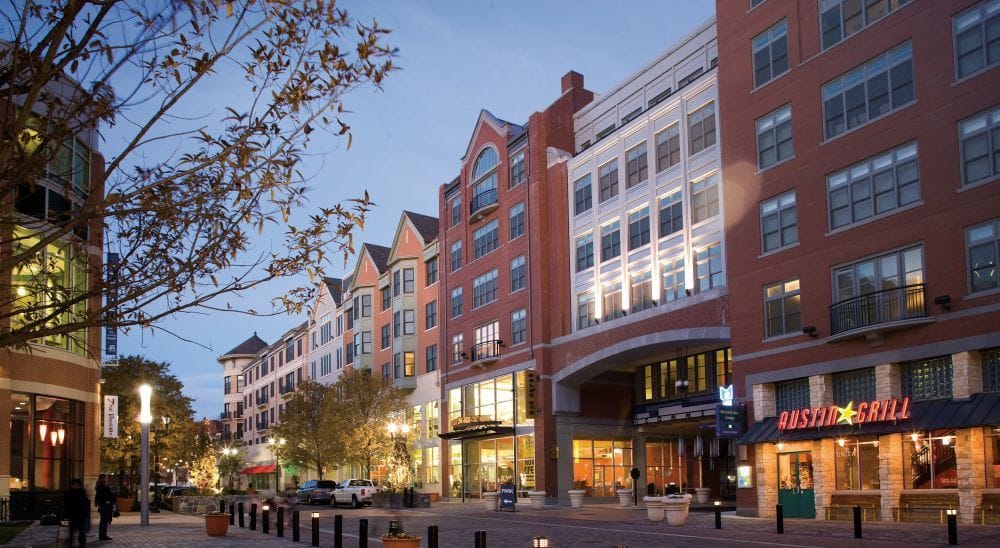 Locksmith In Rockville, Md
LICENSED, INSURED AND BONDED

You may need a locksmith any time of the day or night in Rockville, MD and Mr. Locksmith is here to help you. Whether you need help at your home or business – or even on the road – you sometimes need a licensed locksmith to help you out. Our team of professionals is ready to go as soon as you call whatever the time. If you lock yourself out of your car, we are there. If you've fired an employee that you don't want getting back into your business premises, we are there. If you break your key trying to get into the door of your home, we are there.
Emergency Locksmith Services in Rockville, MD
Emergencies of any kind can happen any time of the day or night – and that includes your locks and keys. Broken locks, broken keys, getting locked out – it can happen at the worst possible time. If you are in Rockville, MD, you can call us 24 hours a day, 7 days a week, and we will come and help. We will respond in the middle of the night on a weekend if needed. We will get you back in your home, office or car – or we will fix those broken locks and keys. Whatever your need, you can count on us to be there when you need us most.

Residential Locksmith Services Rockville, MD
Your home is your castle and that castle needs locks and a key to get in. Sometimes those locks or keys break, or that key gets lost. It's okay. We can fix it. Our professional locksmiths can come to your home, fix or replace your locks or keys and restore your security once again.
Commercial Locksmith Services Rockville, MD
Mr.Locksmith licensed locksmiths can also take care of your commercial lock and key problems in Rockville, MD. Whether it is changing the locks for safety, or getting you back into a safe you have lost the key for, we can help. It is important that your business runs smoothly and it is our business to help you make that happen.
Automotive Locksmith Services Rockville, MD
Never get stranded by locking your keys in the car again. Just a quick call to Mr.Locksmith and one of our professionals will be on site to get you back into your car so you can get home, to that important appointment or maybe that dinner date.
If you need lock or key help in Rockville, MD, Mr.Locksmith is the company to call. We are here for you, your home, business or automobile 24/7 to keep you safe and able to access wherever you need to be.

Locksmith Rockville, MD
Are you stuck in a situation where you cannot enter your house due to its lock being broken or due to the fact that you have lost your key to enter it? Worry no more as Mr. Locksmith is willing to render great services for you. We assure you that with our competent locksmith, you would never be disappointed with the quality of our work. This is because we are very much knowledgeable when it comes to different kinds of locks and keys.
Locksmith Rockville, MD Services With Minimum Response Time
There would surely be instances wherein one's life may be put in danger and so, there is a need to seek for immediate help. We assure you that we would be able to provide you the help that you need. Mr. Locksmith would be able to respond to you in just a minute's time or in the shortest time possible. Regardless of where you are in Rockville MD, you can expect that the best solution to your problem would be given to you.
Locksmith Rockville, MD Services Offered At a Reasonable Price
We know the fact that there are people who are afraid to seek for the help of professional locksmiths, as they are afraid that it would cost them a lot of money. However, Mr. Locksmith is here to prove to them that such services need not be that expensive. We would never take advantage of our clients nor would we ask them to pay us enormous amount of money for our services. This only means that more people would be able to avail our services and more people would be given help.
Local Locksmith Rockville, MD (301) 917-9095
Locksmith Rockville, MD Services For Vehicles and Properties
Property owners, both residential and commercial ones are not the only ones we render our services to. As a matter of fact, we also render our services to vehicle owners and others whom need reliable locksmith services. This gives an assurance that everyone's locksmith problem would be given a solution. We assure you that with Mr. Locksmith, no time and money would be wasted as professionally done service would be yours. Also, we only utilize high end equipment and tools in doing the job.
Locksmith Rockville, MD Services For Your Satisfaction
Every client's needs are unique but still, we guarantee 100% satisfaction in everything that we do. That is how confident we are when it comes to our credibility, experience and knowledge as a trusted locksmith company. All of our locksmiths have been trained to provide the highest standard of services that you truly deserve. They also know what they are doing and they are doing great at it.
If you wanted to be practical, then you need not look any further and definitely hire our company to do the work for you. By doing so, you are ensured that you are getting the best out of your money. Apart from that, we can also make everything much easier for you. Therefore, opt for Locksmith Rockville MD services from Mr. Locksmith!!!